Dental Crowns in Cedar Park, TX
Dental crowns are tooth-colored caps that are customized to blend in with the surrounding teeth and placed to protect and restore a tooth. Should you need a dental crown after a root canal or due to tooth decay, our team can take an impression of the tooth to create a crown that fits perfectly and looks just like your natural teeth. To learn more about our dental crown services or schedule a consultation with our team, please contact our office!
Contact Us
Coronas Dentales En Cedar Park, TX
Las coronas dentales están cubiertas del mismo color que un diente que protegen y restauran un diente. Si necesitas una corona dental después de un tratamiento de endodoncia o debido a una caries dental, nuestro equipo puede tomar una impresión del diente para crear una corona de encaje perfectamente y se vea igual a un diente natural. Para aprender más sobre nuestros servicios de coronas dentales o para agendar una cita con nuestro equipo, por favor contacta a nuestra oficina.
Contacto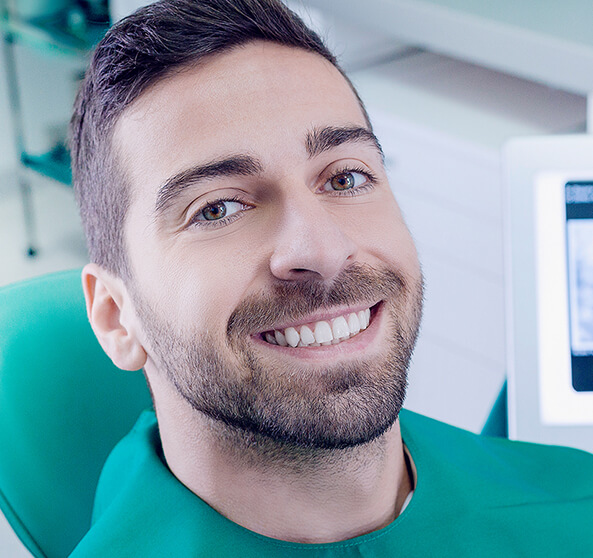 What are dental crowns used for?
Dental crowns are used for a variety of restorative and cosmetic reasons. Common reasons that dental crowns are placed include:
Support teeth weakened by decay or trauma
Cover worn down or misshapen teeth
Support teeth post-root canal treatment
Used to hold a tooth together
Placed on a dental implant
¿Para qué se usan las coronas dentales?
Las coronas dentales se usan para diferentes motivos de restauración o cosmética dental. Algunas de las razones principales por las que se recomiendan las coronas dentales incluyen:
Soporte de dientes debilitados por caries o trauma.
Para cubrir dientes que han sufrido desgaste.
Como soporte después de un tratamiento de endodoncia.
Se colocan sobre implantes dentales.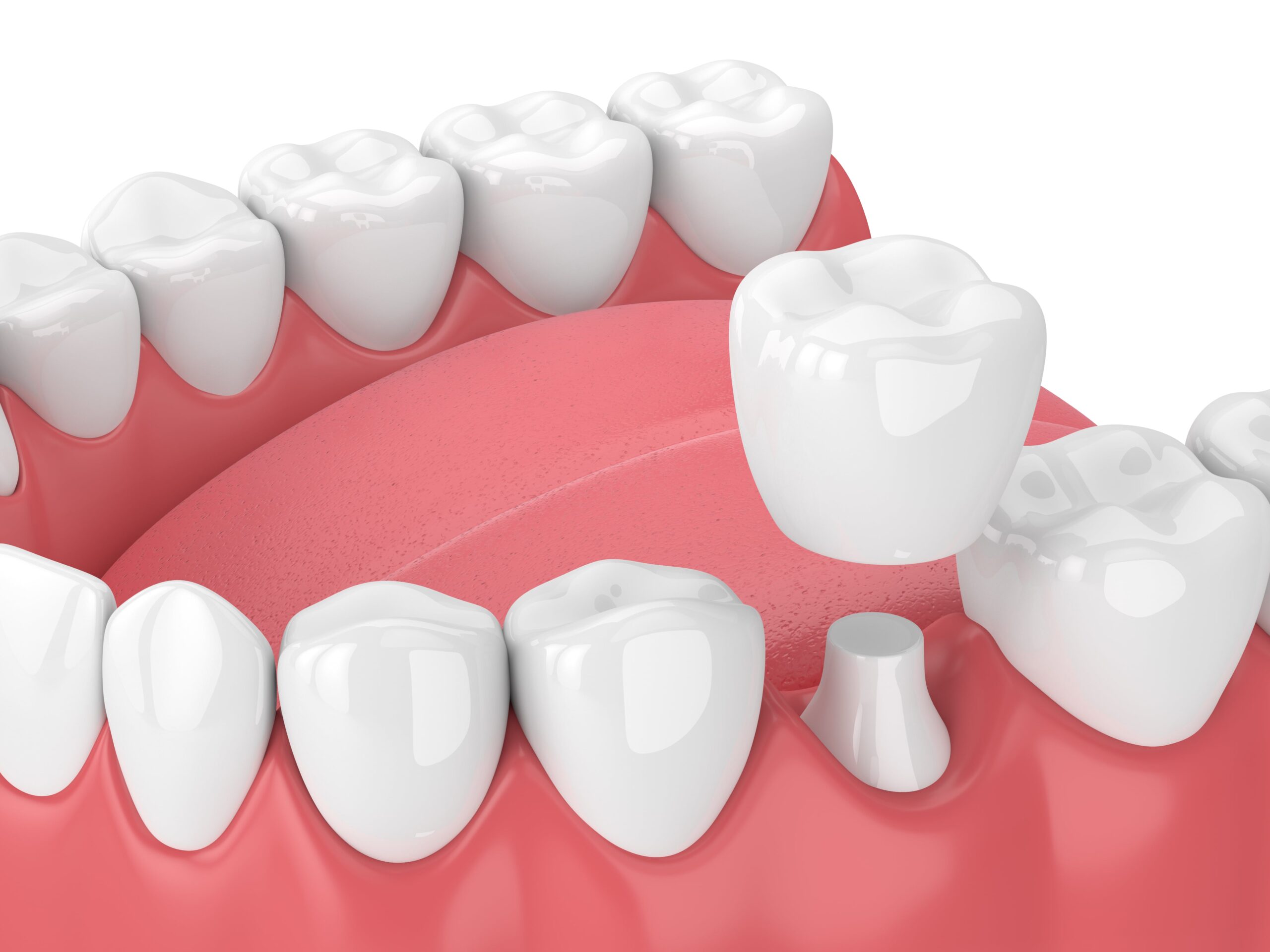 How long do dental crowns last?
Dental crowns can last anywhere from 10 to 15 years when treated well. While there are no food restrictions that come with receiving a dental crown, we recommend that you avoid chewing anything that you shouldn't chew with natural teeth, like ice and hard candy, and avoid using your crown to do things like open tough packages. While your crown can help protect your tooth from harmful bacteria, decay can develop underneath the crown. It's important to attend routine dental visits and practice good oral hygiene to keep your crown looking great and help it last for many years.
¿Cuánto duran las coronas dentales?
Las coronas dentales pueden durar entre 10 y 15 años cuando se llevan los cuidados correctos. Aunque no hay restricciones de alimentos indicadas después de la colocación de una corona dental, recomendamos evitar masticar cualquier cosa que no deberías masticar con tus dientes naturales, tales como hielo o dulces duros, así como evitar usar tus coronas dentales para abrir cosas. Aunque una corona dental puede proteger un diente de bacterias, las caries pueden llegar a desarrollarse por debajo de la corona. Es importante acudir a tus visitas dentales de rutina y mantener una buena higiene oral para que tu corona se vea lo mejor posible y que dure muchos años.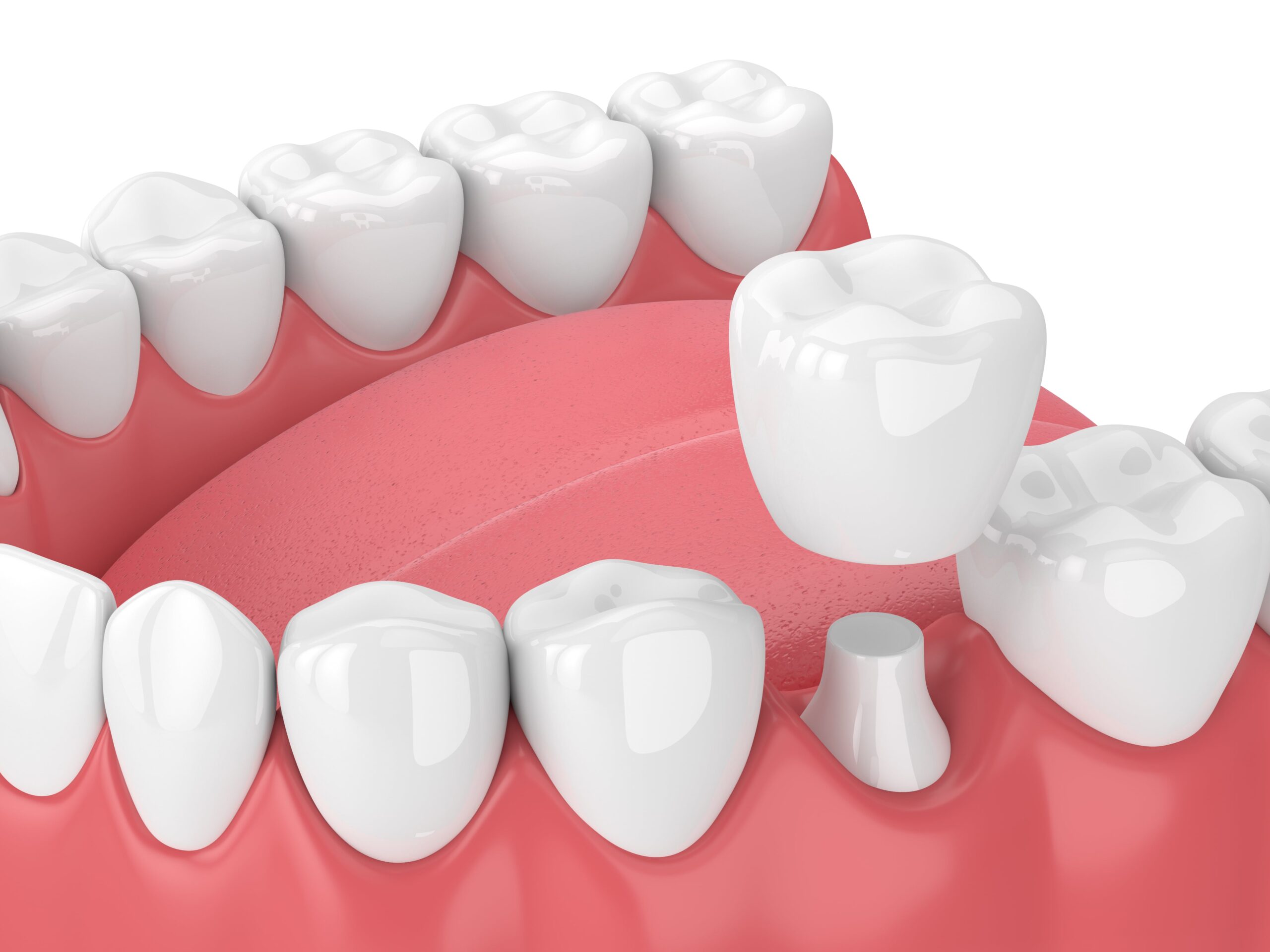 Should I get a crown or veneer?
The specific treatment that you will receive may depend on several factors. Veneers are frequently placed on the front teeth and tend to be more durable and customizable. Dental crowns can be placed on any of the teeth and are typically more cost-effective than veneers. Both are excellent options for restoring and enhancing the appearance of one or more teeth. If you aren't sure which option is right for your smile, we recommend scheduling a consultation with our office, and we'll be happy to assess your needs and preferences and make a recommendation.
madisonsdish.com
Contact Us
¿Qué es mejor, una corona o una carilla dental?
El tratamiento exacto que recibirás puede depender de múltiples factores. Las carillas dentales se colocan frecuentemente en dientes anteriores y tienden a ser más duraderas y personalizables. Las coronas dentales se pueden colocar en cualquier diente y normalmente tienen una mejor relación costo-beneficio que las carillas. Ambas son excelentes opciones para restaurar y mejorar la apariencia de uno o varios dientes. Si no estas seguro de cuál es la opción correcta para tu sonrisa, te recomendamos agendar una cita en nuestra oficina dental en Cedar Park, con gusto realizaremos una evaluación de tus necesidades y preferencias para ofrecerte una recomendación.
Contacto