Our COVID-19 Safety Precautions
Dental Salon is excited to be offering non-emergency dental services once again! Now that we are fully open, we want to do our part in preventing and reducing the spread of COVID-19 and keep our staff, patients, and community as safe as possible, which is why we have implemented a few new protocols in our office. If you have any questions about our new procedures, please don't hesitate to give us a call or send us a message and we will be happy to clarify our new safety precautions for you.
Contact Us
Covid-19 Medidas De Seguridad
En Dental Salon, estamos muy contentos de poder ofrecer todos nuestros servicios dentales de nuevo, no solo emergencias. Ahora que hemos abierto de nuevo completamente, queremos hacer nuestra parte en la prevención y reducción en el contagio del Covid-19, mantener a nuestro equipo y pacientes, así como a la comunidad lo más seguros posible. Es por esto que hemos implementado algunos nuevos protocolos en nuestras instalaciones. Si tienes cualquier duda acerca de estos nuevos procedimientos, por favor no dudes en llamarnos o enviarnos un mensaje, con gusto aclararemos cualquier medida de seguridad para usted.
Contacto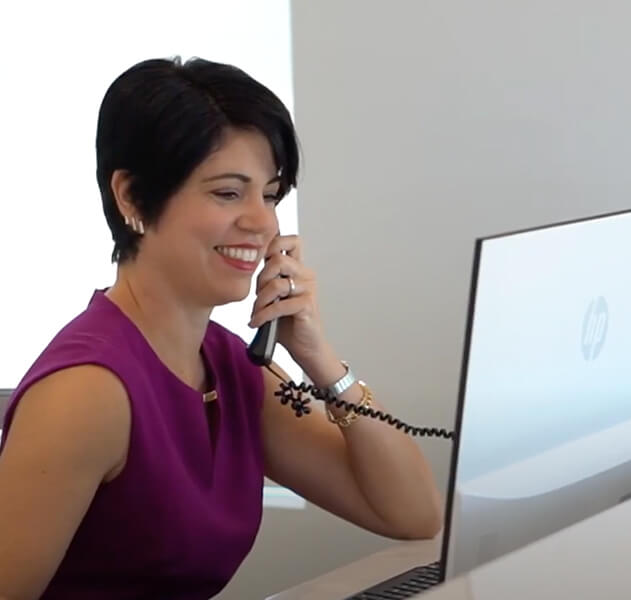 Checking-In
In an effort to make social distancing easier for our patients and staff, we are asking patients to wait in their vehicles and call or text our front desk when they arrive. Once we let you know that we are ready for you to come in, we will ask you a few screening questions about any symptoms you may be experiencing and if you have been in recent contact with someone who has COVID-19. Then, we will take your temperature with a contactless forehead thermometer to ensure that it is not too high. We are asking patients to attend their appointments alone or have their additional friends or family members wait in the car. Children should only be accompanied by one adult to their appointments.
Al Llegar
Con la intención de hacer el distanciamiento social más sencillo para nuestro equipo y pacientes, le estamos pidiendo a nuestros pacientes esperar en sus automóviles y llamar o enviar un mensaje a nuestra recepción cuando lleguen. Cuando le notifiquemos que puede entrar, le haremos algunas preguntas acerca de cualquier síntoma que pueda tener y si recientemente ha estado en contacto con alguien que tenga Covid-19. En seguida, le tomaremos la temperatura con nuestros termómetros infrarrojos para asegurarnos que no sea más alta de lo normal. Le estamos pidiendo a todos nuestros pacientes acudir a sus citas sin acompañantes, o de lo contrario que estos esperen en su auto. Los niños pueden ser acompañados por un adulto en sus citas.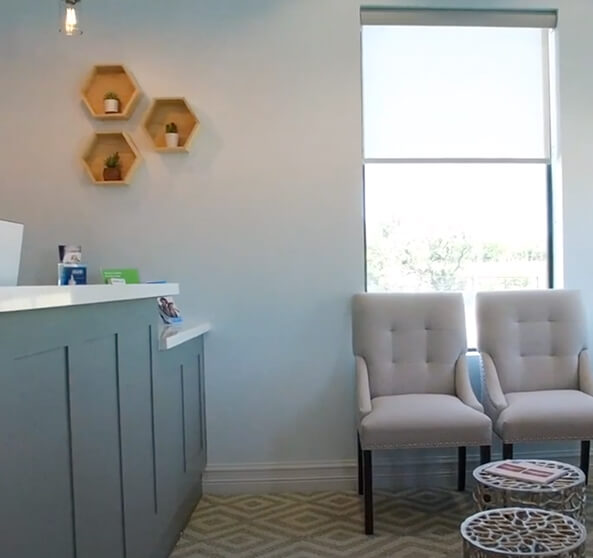 Our Lobby
We have changed a few things in our practice to create a safer environment for our staff and patients. Our front desk now has a clear barrier in front of it to protect everyone during the check-in and check-out process. We have installed high-powered air filters in every room, including the lobby, that are continually working to clean and filter the air. Even though patients will be bypassing the waiting room, we have removed unnecessary items from our waiting area to prevent guests from touching them, as items like magazines are difficult to properly sanitize. We are seeing fewer patients for the time being as well. When you come in, please wear a face mask.
Sala De Espera
Hemos cambiado algunas cosas en nuestras instalaciones para lograr un ambiente más seguro para nuestros pacientes y equipo. Nuestra recepción ahora cuenta con una barrera de protección transparente para seguridad de todos en los procesos de llegada y salida. Hemos instalado filtros de aire de alta potencia, en todas las áreas de la clínica, incluyendo la sala de espera. Aunque los pacientes pasarán directo a su consultorio sin pasar por sala de espera, hemos quitado cualquier objeto innecesario para evitar que otras personas los puedan tocar, ya que algunos objetos como las revistas, son difíciles de sanitizar correctamente.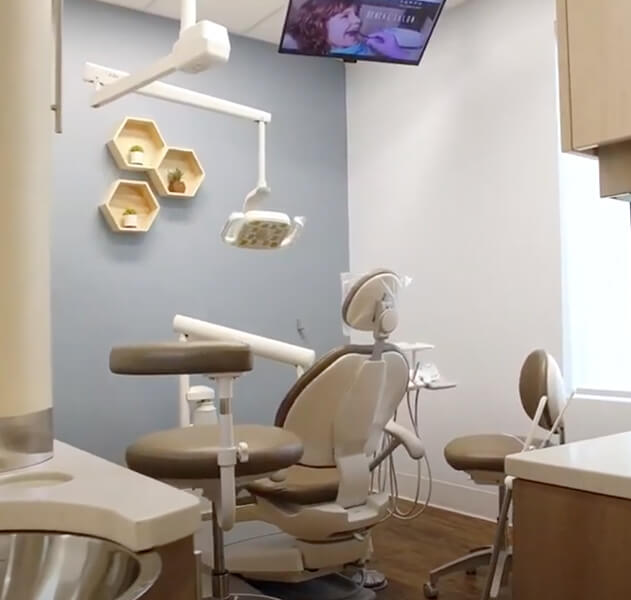 Treatment Rooms
When you are led to your treatment room, we will ask you to remove your mask and rinse your mouth with mouthwash and hydrogen peroxide to reduce the risk of any viruses in your mouth becoming airborne. We have always sanitized each treatment room frequently and thoroughly, but now we are going above and beyond to ensure that each room is cleaned extra thoroughly between each patient. Our staff will also be wearing various levels of PPE during appointments to protect themselves and patients. Patient safety is, and always has been, our number one priority at Dental Salon.
Contacto
Consultorios
Cuando le lleven a su consultorio, le pediremos que deje su cubre bocas y se use un enjuague bucal que contiene peroxido de hidrogeno para reducir el riesgo que cualquier virus en su boca pueda pasar al aire y transmitirse. Siempre hemos sanitizado cada área de consulta y tratamiento frecuente y rigurosamente, pero ahora estamos yendo más allá para asegurarnos de que cada consultorio quede extremadamente limpio después de cada paciente. Nuestro equipo también usará distintos niveles de barreras de protección durante todas las citas para seguridad propia y de todos nuestros pacientes. La seguridad de nuestros pacientes es, y siempre ha sido, nuestro prioridad número uno en Dental Salon.
Contacto