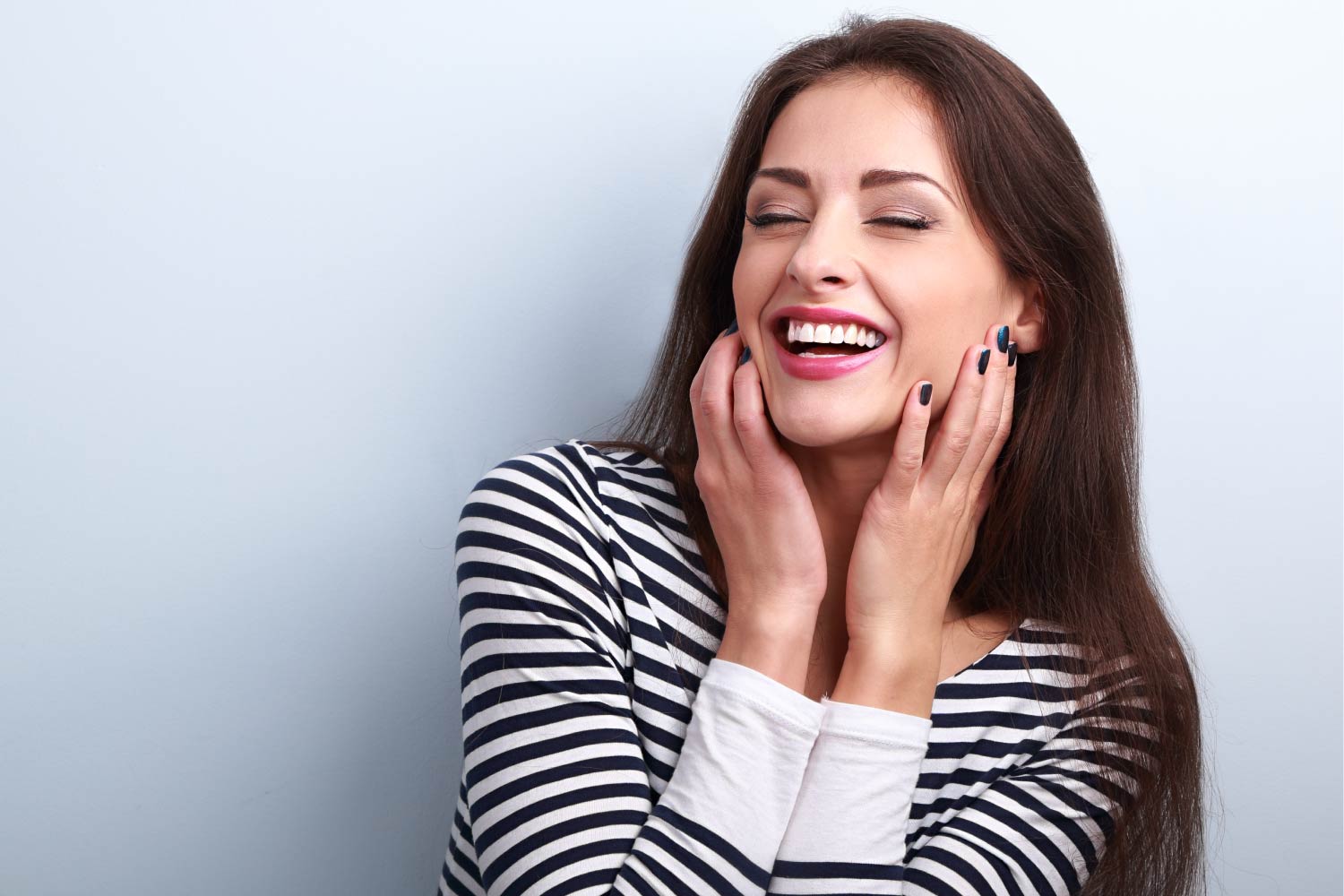 April 29, 2021 2:51 am
Don't have the perfect smile that you want? It's never too late to get your dream smile! Thanks to advancements in cosmetic dentistry, there are plenty of options out there to help you improve the appearance of your teeth. The right treatment for you will depend on your specific smile goals. Here are just some of the ways you can achieve a more beautiful smile with cosmetic dentistry.
Change Tooth Shape
With veneers, we can place custom-made, ultra-thin porcelain shells on top of your teeth to make your smile more uniform. This can help if you have uneven teeth or one tooth that's particularly long or short.
Boost Your Teeth's Brightness
There are many ways teeth can become stained, dull, or discolored, from the foods and drinks you eat to genetics. One easy way to totally transform your smile is to make your teeth whiter and brighter with professional teeth whitening. If your teeth are too severely discolored to be remedied with teeth whitening, we can use veneers to permanently change the shade of your smile. Not only do whiter teeth look healthier, but you'd be surprised how much younger you look when your teeth are boosted a few shades.
Fix Misalignment
If you have crooked, crowded, or gapped teeth, you may feel self-conscious showing off your smile. With orthodontics like braces or Invisalign® clear aligner therapy, you can move your teeth into their perfect positions. We've seen numerous times how dramatically someone's self-esteem can improve when they have a straighter smile. Additionally, straight teeth are easier to keep clean!
Cosmetic Dentistry in Cedar Park, TX
Ready to take the next step toward your perfect smile? We invite you to come to Dental Salon in Cedar Park for a one-on-one cosmetic consultation. As part of our suite of dental services, we offer teeth whitening, veneers, orthodontics and more. Dr. Anna Torres and the rest of our friendly team are ready to help you enjoy a lifetime of beautiful smiles.
This post was written by Dental Salon