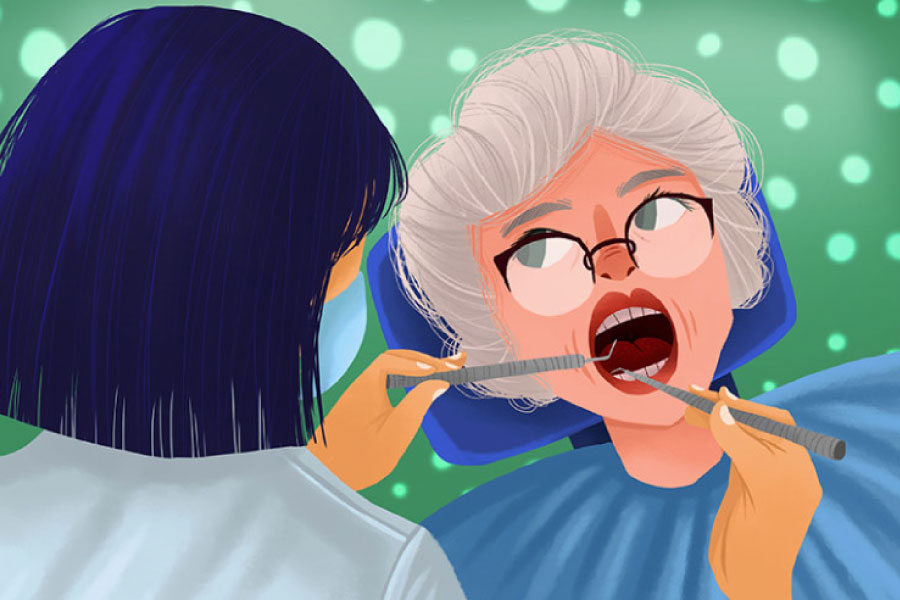 February 13, 2023 11:01 pm
In addition to twice daily brushing and flossing, everyone should schedule twice yearly dental cleanings and examinations to maintain a healthy smile. But some patients are hesitant to schedule dental appointments for fear of pain. Do dental cleanings actually hurt? What is the dental cleaning process like at Torres Dental Salon?
What Happens During a Dental Cleaning?
During a dental cleaning and examination, your dental hygienist will first scrape away plaque and tartar from the surface of your teeth, between your teeth, and under the gum line. They will then brush your teeth with a gritty toothpaste to give your teeth a beautiful polish. Finally the hygienist will thoroughly floss your teeth. Afterwards, your dentist will examine your teeth and gums to ensure that they are healthy and there are no signs of abnormalities.
Should a Dental Cleaning Hurt?
Ideally, a dental cleaning should not hurt, because you should already be brushing and flossing your teeth twice per day. However, if you suffer from any cavities or early-stage gum disease, you might experience some discomfort during your dental treatment. This is because your hygienist might encounter some decay or swelling. However, the fear of pain shouldn't keep you away from the dentist — you should schedule regular appointments so that you don't experience pain during future visits!
How To Alleviate Pain During a Dental Visit
If you have sensitive teeth or gums, please let our staff know before your treatment so we can make accommodations to help you feel comfortable in our care. We offer nitrous oxide to help nervous patients feel at ease during their treatment. You can also indulge in our other office amenities, including soft pillows and blankets.
Preventive Dentistry in Cedar Park, TX
Are you due for a dental cleaning and examination? Dr. Torres and the team at Dental Salon would love to take care of your smile! Contact us to schedule an appointment and learn more about the affordable, comprehensive services we offer to our patients.
Authority Dental under CC 2.0
This post was written by My DentalSalon