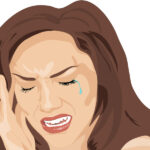 November 17, 2022 7:19 pm
Comments Off

on Do Dental Issues Cause Headaches?
The root cause of a headache or a migraine can be more complex than you think. Dr. Ana Torres and our team at Dental Salon in Cedar Park, TX will help you discover the cause of your pain, and if it's dental related, come up with a treatment plan. Contact us today!