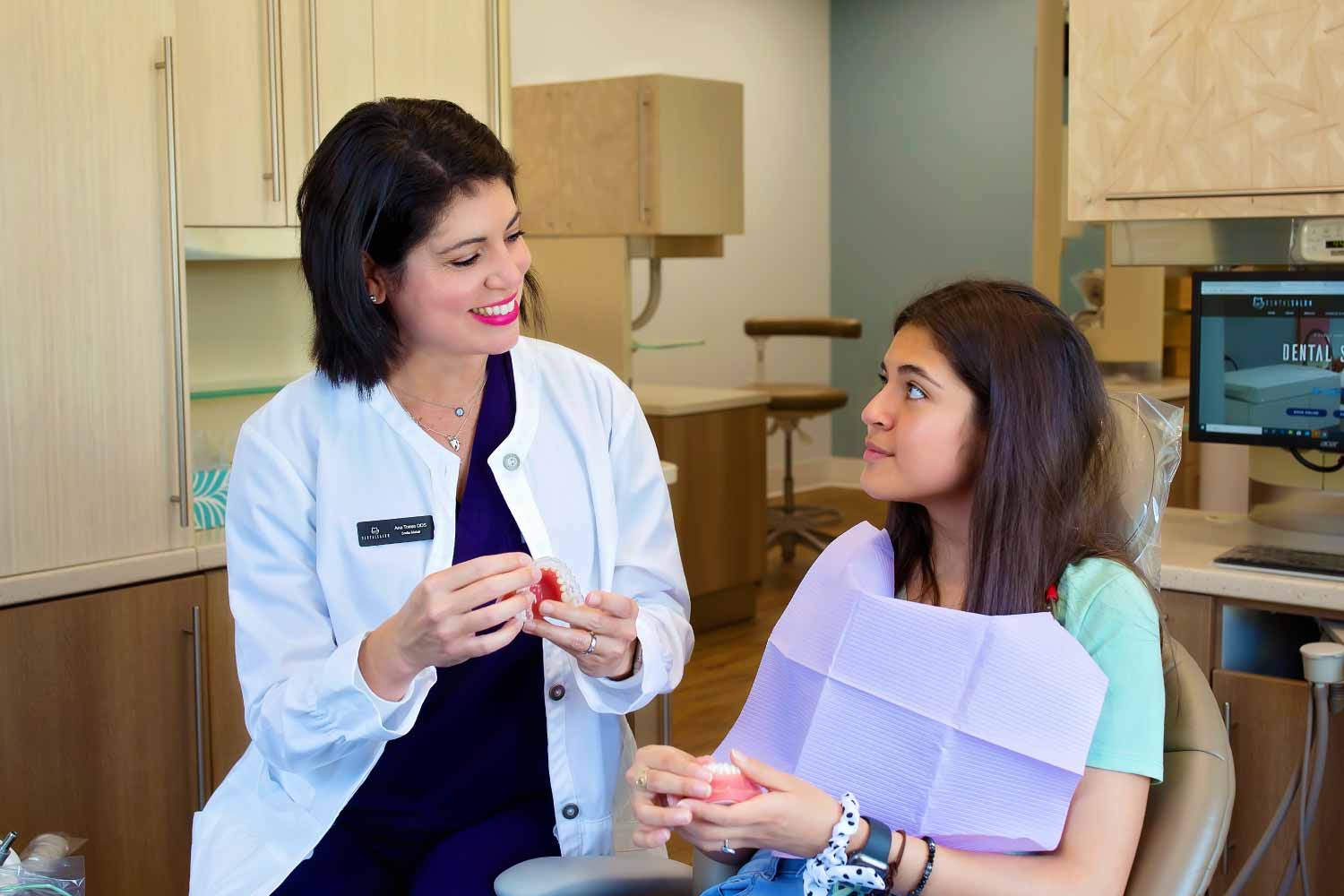 December 30, 2022 6:23 pm
When you go in for your routine exam, it's usually your dentist who is asking you questions. But in asking questions of your own, you might be surprised by the valuable information you could receive. Not sure what to ask? Here are some questions to get you started that can equip you to practice better oral care.
How Is My Overall Oral Health?
At your check-up, Dr. Torres will take X-rays and poke around your mouth, teeth, and gums to look for any cavities, inflammation, or bacterial infections. She'll notify you if she spots something off, but taking the initiative to ask about your overall oral health may draw out more in-depth information about your current condition. This could potentially lead into a conversation about preventive steps to protect your teeth. Of course, if there are areas of concern such as toothaches, unusual discoloring, or even jaw pain to name a few, you'll want to discuss this with your dentist. Ask as many questions as possible in terms of treatment course to make an informed decision.
Any Tips To Improve My Oral Hygiene?
Ever wonder if your oral care habits are actually effective and protect against dental ailments? Asking for tips or posing specific questions about brushing or flossing could be life-changing advice! From recommendations on the size of your toothbrush to proper techniques on flossing to ingredients to look out for when choosing toothpaste and mouthwash, these tips from a dental professional could make a mile of difference when practicing good oral hygiene.
What's the Best Diet To Sustain Healthy Teeth?
Did you know that certain foods can be damaging to your teeth? For example, acidic foods can weaken enamel and cause tooth decay. Beverages like red wine, coffee, and tea can also lead to tooth staining and discoloration. Talking to your dentist about what foods to avoid and what foods are beneficial for your teeth can be enlightening and helpful in the long-run!
Practical Dental Care at Dental Salon in Cedar Park, TX
There are a host of questions that can lead to practical advice. At Dental Salon, you'll never be rushed through an appointment. Dr. Ana Torres is more than happy to answer any questions you might have. Contact us at your convenience, and our friendly staff will be delighted to welcome you to our practice.
This post was written by My DentalSalon